Enroute and Oceanic Support Services (EOSS)
ECS is providing the FAA National Airspace System (NAS) support to fulfill its mission to provide safe and efficient use of national airspace. We provide national second-level maintenance by providing:
Restoration assistance, remotely or on-site
Development, testing, and production of engineering solutions in response to NAS problem reports and approved casefiles
Engineering studies and alternative analysis solutions
Configuration and documentation maintenance, release and control
Assurance of the supportability of new systems before they become deployed into the NAS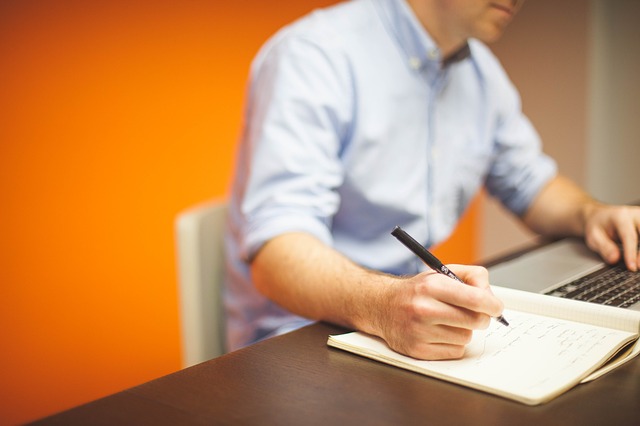 SE2025 Research & Mission Analysis (R&MA)
ECS is one of the awardees of the FAA's SE2025 contract, this portfolio is one of the largest FAA has ever awarded offering Next Generation Air Transportation System (NextGen) and National Airspace System (NAS) technical knowledge to provide research, analysis, systems engineering, and integration for NextGen and non-NextGen initiatives. This provides a broad range of Research, Service Analysis, and Strategic Planning support services, and other aviation related support services, to enable the FAA to accomplish its NAS, Non-NAS, and other aviation related mission objectives.
The ECS team has proven results across the full breadth and depth of capabilities to achieve the NextGen objectives.
World leaders: Thales, Harris, Northrop Grumman, Rockwell Collins, and Tetra Tech providing expertise in avionics, air traffic management, communication navigation, surveillance, weather and more
Academia: University of North Dakota and the Florida Institute of Technology
Leading Aircraft manufactures: Airbus and Piper
Air Navigation Service Provider (ANSP): NAV CANADA and American Airlines
We provide in-depth understanding of ATM air and ground systems, airline flight planning and operations, communication, navigation, surveillance, procedures, NAS system performance and more to make the NextGen vision a reality.
Leidos ERAM, TBFM, TFDM, DataComm, ATOP, ERIDS, ECG, and SGET Support
Provide Leidos with the full life cycle support on FAA Air Traffic Control and Air Traffic Management systems. Assist in requirements, design, software development, tool code development and maintenance, Problem Tracking Report (PTR) support, problem identification/analysis, integration, regression testing.
Perform as Site Installation and Integration activities at Air Route Traffic Control Centers (ARTCCs) with software installations, firmware upgrades, and other system maintenance activities. Perform equipment maintenance in accordance with technical manuals. Maintain site spares, site documentation, data files, logs, and performance records.
Provide Configuration Management Support of Commercial Off The Shelf (COTS) software builds; Version control of COTS and developed SW baseline configurations, automation of software build processes and installation, Problem Tracking Report (PTR), developing scripts and automating procedures.
Integration & Interoperability Facility (IIF)
With DIGITALiBIZ (iBiz) we are fostering the exploration and evaluation of air traffic concepts within a rapid prototyping environment and facilitating the integration of cutting-edge air traffic solutions into fielded systems. This supports assists the FAA's En Route Integration and Interoperability Facility (EIIF), the Oceanic Integration and Interoperability Facility (OIIF), the Next Generation (NextGen) Integration and Evaluation Capability (NIEC), the Florida Test Bed (FTB), and the Research, Development, and Human Factors Laboratory (RDHFL).
We provide the engineering services to support infrastructure modernization and exploration, including laboratory operations and maintenance, engineering services, and training support services. Engineering services include: proof-of-concept studies, prototype development, early engineering assessments, system-level integration and verification, demonstrations, user evaluations, scenario development, human-in-the loop simulations, air traffic and airway facilities familiarization, and system development and system maintenance.
Enterprise Programs, Infrastructure, and Communications Services (EPICS)
With Noblis, ECS is enabling programs within the Air Traffic Control (ATC) Communications Services Directorate to accomplish their mission objectives. The ATC Communications Services Directorate is responsible for the implementation and execution of communications infrastructure programs supporting the National Airspace System (NAS). Three of the programs – System Wide Information Management (SWIM), Data Communications (DataComm), and NAS Voice System (NVS) - are designated as "NextGen-enabling" programs because of their fundamental role in supporting the transformation of the NAS to the Next Generation Air Transportation System (NextGen).
ECS is tasked to perform Enterprise Integration and Operational System Testing to ensure the safe and efficient introduction of the DataComm System (DCS) into the NAS. The system test elements includes, En Route Automation Modernization (ERAM), Tower Data Link System (TDLS) for National Single Data Authority functional handoff, FAA Telecommunications Infrastructure (FTI) including the National Enterprise Security Gateway (NESG), Data Communications Network Service (DCNS) and a variety of aircraft avionics configurations and implementations.
EnRoute Technical Assistance Support Services (ETASS)
With Human Solutions, Inc, (HSI), ECS is assisting in the FAA's Air Traffic Organization (ATO) mission to provide safe, secure and efficient air traffic services to commercial, private and military customers operating in the national airspace. Support is for mission critical programs such as EnRoute Automation Modernization (ERAM), Advance Technologies and Oceanic Procedures (ATOP), Weather and Radar Processor (WARP), Integrated Terminal Weather Systems (ITWS), Aviation Surface Observation Network (ASWON) and DataComm with ongoing maintenance, upkeep and enhancements through transition, integration, and implementation of the NAS modernization and transition to the Next Generation (NextGen) Air Traffic System.
ECS provides the DataComm Program Test Support expertise in knowledge of ERAM test scenario development systems, connecting multiple ERAMs together, ERAMs flights database and how to modify and extract flight data, knowledge of En Route Communications Gateway (ECG) functionality and interface, ERAM simulator tools such as Simulation Driver Radar Recorder (SDRR), ERAM Simulator Test Processors (STPs) ERAM-in-a-Box (EIB) and expertise of the ALTYS PEER ACSIM for the purpose of script development and execution.